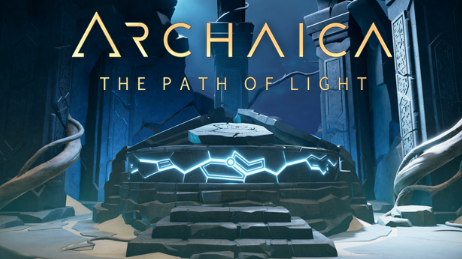 Archaica: The Path Of Light: Mac & iOS
Archaica: The Path of Light is an atmospheric puzzler with lasers and mirrors, that introduces a mystical and ancient world, full of challenging puzzles.
"Many of the Light Bearers have faced The Initiation Ring, although not all were worthy it must be said."
In this game we become the chosen one who is sent on a quest to walk the legendary Path of Light and save the world from impending disaster. We revive mysterious artifacts, explore secrets of an alien civilization, and discover the true destiny of The Path along the way through extraordinary realms.
The main objective of the game is to maneuver all available devices in a way allowing for a beam of light to illuminate every visible crystal at the same time. There are many types of devices available to the player that can be discovered by progressing the game. Thanks to this, each of the six realms introduced in the game has not only a distinctive look, but also very unique puzzles. New mechanics and devices are being introduced throughout the game.
The difficulty level of the puzzles has been adjusted in a way that allows a player to analyze his task before moving devices. This prevents chaotic and pointless moves. Use of a logical thinking and joy of solving the puzzles has been emphasized. When a puzzle proofs to be a bit difficult a unique hints' system comes to an aid. This will not give an answer, but only guide to it and therefore will not take away the satisfaction of playing.